Hi there! I'm Preston. I've been the Exchange Operator for the last 3 years.
For those of you hearing about us for the first time, we are XCHC (Exchange Christchurch), a public arts space and incubator for creatives and social entrepreneurs.
We've provided the space and support for people to host 800+ events & exhibitions, and we have been home to 120+ creative practitioners. XCHC is an active creative hub for people to connect, exchange ideas, and showcase their work so that they develop their practices/businesses.
Our single apartment above the cafe has given 200+ people an unforgettable experience staying with us and getting an intimate look at 1 creative side of the city.
It's time grow and to move into the city!
A central creative XCHC will bring design, fashion, performance, visual arts and various creative practices together with accommodation and hospitality.
We will operate just like we do now, a for purpose business enabling creativity and bringing liveliness and diversity to the CBD. By for purpose business we mean that profit goes to serve XCHC's purpose, to cultivate a creative ecology.
We've been doing this in a 500m² warehouse outside of the city centre in Waltham for going on 5 years. We love where we are, but it is time to grow. This is where you come in.


We need your help!
We re looking for a building that we can buy. We need approximately 2,500m² - 3,000m² warehouse space with 5-20 apartments in the CBD. This is a starting point and if there is a building out there that is similar please let us know!
We've started a register for creatives, social entrepreneurs, and aligned organizations who may want to be residents at XCHC 2.0. By telling us what you need we can better design XCHC 2.0.

Register here.
Share our public announcement on facebook.
Join our online community on Hylo.
Want to start supporting now? Become a Patron by clicking here and making a small monthly donation. So far these funds have helped to support events and exhibitions that couldn't afford to hire space. EVERY LITTLE BIT COUNTS.
Imagine this in Ōtautahi:
Below are a few places from around the world to give you an idea of what we want to bring to the CBD.
SWG3 - Glasgow
SWG3 is a multi disciplinary arts venue and events company.
Now one of the leading venues and locations to hire in Glasgow, the SWG3 Complex play host to a multitude of different types of events, ranging from niche product launches to global brand activation, corporate dinners, fashion shows and food & drink events.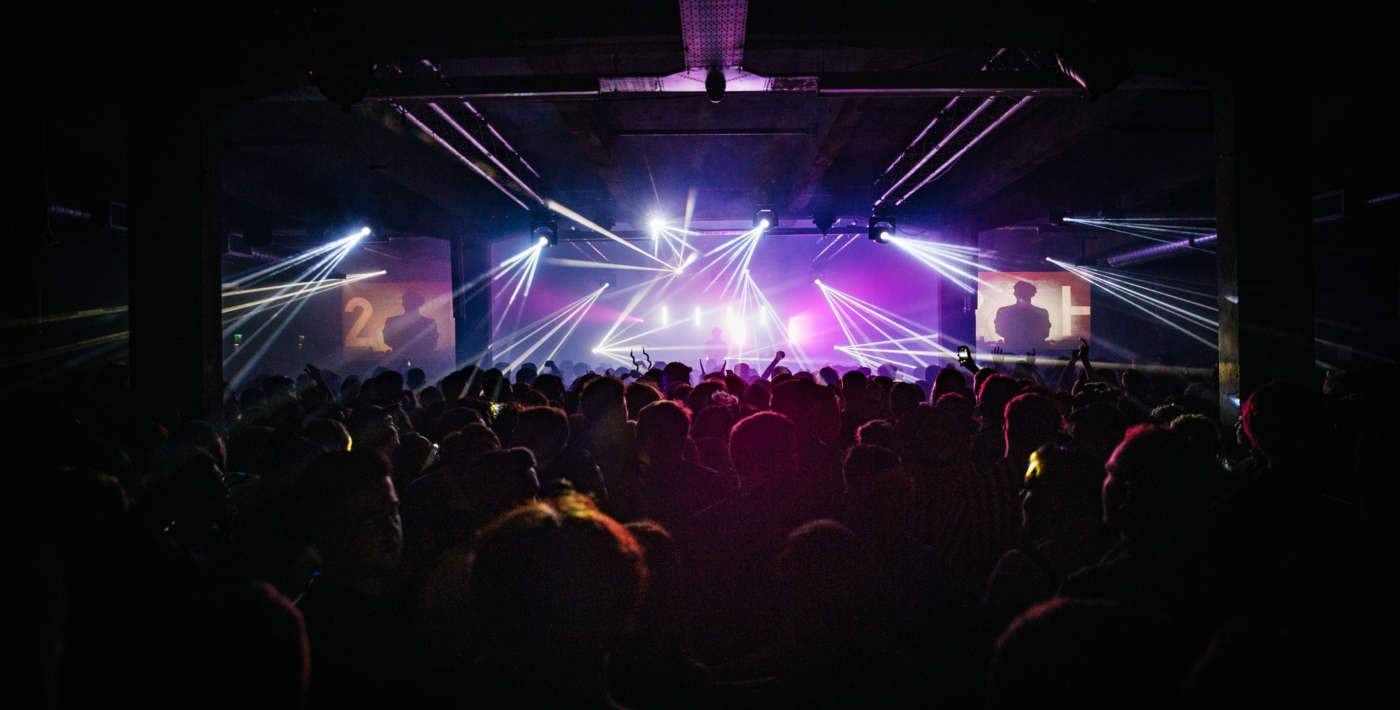 Midway Artist Studios - Boston MA
Fundamental to the arts in Boston is a place for artists to live and work. That place is Midway Artist Studios, 89 live-work studios located in Fort Point in Boston, just a short walk from South Station.
As Boston's largest affordable live-work building, Midway Artist Studios was established in 2005 as a place for artists to live and work affordably in Boston, when the real estate boom swept through Fort Point and displaced hundreds of working artists. Midway Artist Studios is unique and pivotal as the only remaining artist rental building in Fort Point.
The rental model allows emerging artists a place to stay and work in Boston, and artists from around the world to come and work in Boston. It encourages the free flow of ideas between disciplines and generations.
AS220 - Providence RI
AS220 is a non-profit community arts organization located in downtown Providence, Rhode Island. The are an unjuried, uncensored forum for the arts: a space to access tools, technology and knowledge; a space to come together, collaborate, innovate, experiment and take risks. AS220 envisions a just world where all people can realize their full creative potential.
AS220 offers artists opportunities to live, work, exhibit and perform in our facilities, including: four rotating gallery spaces, a performance stage, a black box theater, a print shop, a darkroom and media arts lab, a fabrication and electronics lab, a dance studio, a youth program focusing on youth under state care and in the Rhode Island juvenile detention facility, 47 affordable live/work studios for artists, and a bar and restaurant.
Abbotsford Convent - Melbourne
Australia's largest multi-arts precinct.
Today, the Convent is home to over 100 studios, two galleries, cafes, a radio station, a school, and an abundance of green open space. Each year the Convent welcomes a diverse range of art projects, rehearsals, workshops, exhibitions, markets, events and festivals.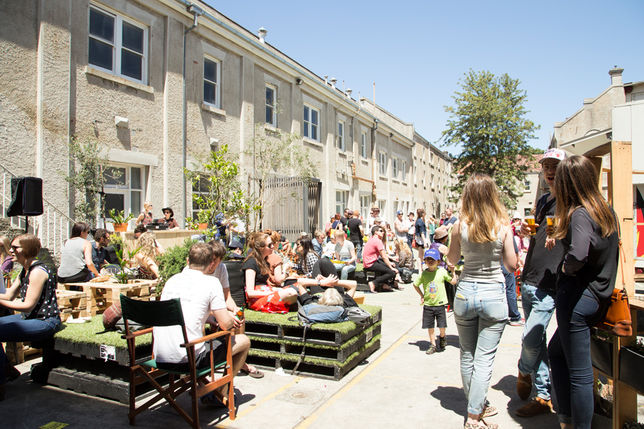 Vocal Warehouse - Los Angeles, CA
Lab Vocal is a creative arts and event space created by Heather Stewart and Mac Goodspeed.
This multifaceted venue brings together a community environment designed to enable artists through shared resources and a flexible space where professionals from a variety of creative outputs can see their dreams come to life. Vocal aims to provide venue-level administrative services to underground communities.We are dreamers and builders here, who help realize an event's intention with our engineering and design skills.
Cockpit Arts - London
Cockpit Arts is the UK's only creative business incubator for craftspeople and an award winning social enterprise, housing up to 170 small businesses at our studios in central and south London. We support craft makers at the start of their careers, as well as those who are more established, to grow and build successful, thriving businesses in the UK and internationally.
Their business incubation services comprise workspace, on site business coaching and business support workshops, selling and promotional opportunities, as well as referral to specialist advisors and access to finance. We also work with hundreds of craft businesses in other parts of the UK and overseas through our training workshops and consultancy arm.